People from different parts of the world visit Crete. Year after year, the number of tourists visiting this glorious holiday destination has increased. Indeed, this is one of the main reasons why the car hire industry has also grown in Crete. Unlike many other players in the car rental market, we are pioneers and true leaders. Our car rental services are carefully customised to suit the needs of travellers. We focus on three visionary aspects: timeliness, comfort and safety!
The moment you step out of the airport, you will definitely want to rent a car in Crete, and here are few reasons for you to choose us!
Reserving premium cars for your ride
Wouldn't it be nice if the car hire company in Crete let's you pick a premium vehicle ahead of time? And, would it not be better if you don't have to pay for the booking? We allow our clients to book their favourite vehicles several months, before their trip. And, they have the liberty to cancel the booking until 48 hours before the schedule. All of these can be achieved without spending a penny!

Covering Crete
As a preferred company, which specialise in car rental in Crete, we have no boundaries. Our cars are licensed to travel around Crete. In fact, our drivers have a comprehensive understanding of the entire neighbourhood. Regardless of where you wish to travel, they will guide you. To be more precise, they ensure that the best possible route is chosen for the journey. Indeed, this is a service that makes us everyone's favourite car rental Crete company. From archaeological sites, to harbours, to busy shopping centre, our drivers will make sure you see Crete!
Affordable Services
Most of the time tourists dread the idea of hiring taxis in a foreign land. Why? They assume that the services will be expensive. Well, that is not how we function. We always focus on client's comfort. Whether it is the car, or their budget, you will find something in our inventory to suit your needs. Over the past few years, we have analysed the needs of an enthusiastic traveler. Henceforth, our collection of vehicles includes grand SUVs, sparkling sedans and even cute hatchbacks. All of our cars are well maintained. We ensure that the vehicles are insured too. These checks help us promise a "faultless" drive experience to our customers.
Hire a car at anytime and, from anywhere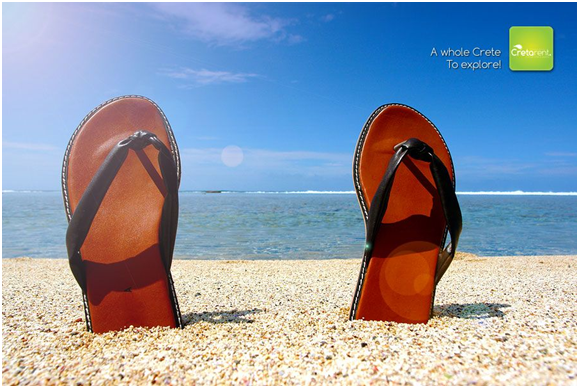 Our rental services will provide you with vehicles anytime. We don't have limitation on our working hours or locations. As mentioned above, plan your Crete holiday without any boundaries. Not just Crete, you can book and rent cars from Heraklion, Chania, Rethymnon, Agios Nikolaos, Elounda and more. Not just in the cities, we also have our car rental centers at Heraklion Airport, Chania Airport, and Heraklion Port. If you are concerned about the regional rules and regulations, don't think twice to get in touch with our support team. We have a team of talented customer support specialists. This team works at all hours. You can contact them via phone, or email. And, you will receive an immediate reply. Even if you wish to upgrade the booking, or reschedule a drive, the support team can assist you.
On the whole, driving around a Crete will no longer be a problem. Our rental services will make sure that you enjoy the place without any hassles or tussles!
Are you searching for reliable car rental services in Crete? Cretarent is a renowned car hire company with about 40 years of experience in providing car rentals on Crete Island. We provide car hire to Chania & Heraklion Airports and have a large fleet of new cars to serve you. We welcome you at airport and you will get you to your rental car within 1 minute after your arrival.
By getting a car rental in Crete, you can travel across this beautiful island as per your own schedule. With a best rental services, you can go on daytrips at any time and enjoy the taste of local culture. You can also visit remote areas of Crete Island where you could not reach with the public transport services. With a rental car, you would not be limited to your hotel or resort. Hire a car in Crete for unlimited fun.