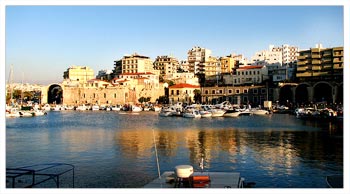 Heraklion Car Hire
You might be reading about car rental, Heraklion as you are planning to visit this spectacular holiday destination. Indeed, Heraklion is one of the finest Mediterranean cities anyone can visit. The place has so much to see and discover. It is home to some of the world's finest historical landmarks, which anyone would want to witness! But for a hassle-free travelling experience, you need to handpick the right Rent A Car Heraklion service to make yourjourney blissful and easy.
Without Heraklion car hire services, the idea of moving from one spot to another in this glorious destination can be difficult. What more, the bookings need to be done ahead of time. Why so? Because car rental service in Heraklion is a busy industry due to the heavy inflow of tourists all the year round!
If you are worried about missing a bus, or walking between holiday spots in Heraklion, think again. Our Heraklion car rental service is here to help you. We have pulled together an interesting array of options and services that can make your day! When it comes to Heraklion car hire, we are a premium brand. We see what our traveller wants. And, we see how our locals enjoy the town. Hence, we make sure that the "fun" is never missed by our travellers. All that you need to do is grab a cup of coffee, pick up the map of Heraklion and let our drivers help you reach your destination. Doesn't this sound simple?
Below are few reasons to choose us as your next car rental service in Heraklion:
Rent A Car Heraklion bookings have become extremely easy with our service. In less than three minutes, you will be able to book a stunning car. In fact, you don't need to make any advances for the booking. The process becomes even simpler and faster, if you are a returning client.
Heraklion car hire quotes are all-inclusive. This means, you will not see any hidden charges. Once the journey is confirmed, you will receive a quote. This quote will have the figures you need to pay. Nothing more or less will be charged after the trip. We don't quote hidden charges. And, we don't ask you to pay for the fuel. And, we don't ask our clients to pay for insurance. What you see during the booking is what you pay!
Rent a car in Heraklion with someone who is knowledgeable about the neighbourhood! As travellers, this feature can make a world of a difference. Why? You are new to the place and if someone can guide you through the unknown roads and alleys, would it not be great? All our drivers hail from Heraklion. This means, they have lived and grown in the region. It also means that they know every nuke and corner of Heraklion. Even as you know any to explore and see new places - they will give you the best possible routes.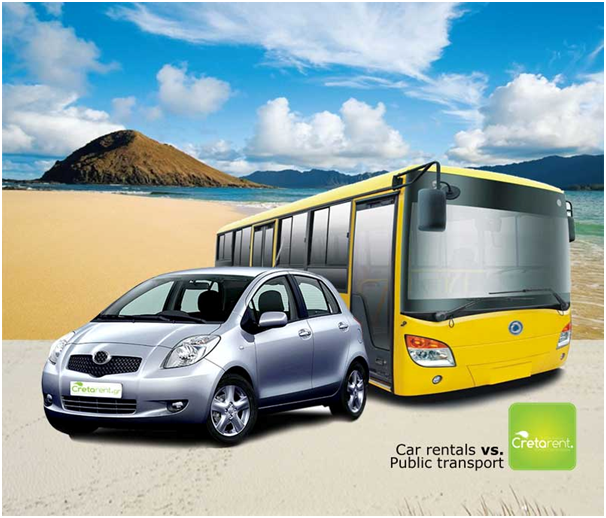 Rent a car in Heraklion also favours one way trips. We will pick you from anywhere in Heraklion or Crete,and help you reach your destination. Our schedules are flexible. Honestly, our schedules are what our clients want.
All About Heraklion
The best time to visit this holiday destination would be during Spring and Autumn. This is when the beachesare beautiful and lit by the sun. These seasons are also the right time to explore Heraklion to the fullest!
Need a car at the airport? Our affordable car hire at Heraklion Airport services have you covered. Our representatives will meet you at the arrivals of the Heraklion airport holding a paper poster with your name, our car base parking is less than a minute away. Checkout our range of fleets and make your booking today.
Get to know the stunning city of Heraklion by opting our Heraklion car rental services. Driving in a car gives you the mobility to visit any place in a comfortable way. Here at Cretarent, you will find high-class car rental services round the clock to and from Heraklion airport. Car rental makes it easy to visit this city and also makes your journey comfortable.

At Cretarent, we pick and drop you at the airport, quickly comfortably and always with a smile. Our main aim is to give you a range of rental cars that are ideal for your vacations. We offer a wide collection of cars i.e. from small town cars up to extra-luxurious vehicles that will help to make you a comfortable stay in Crete.
By getting a car rental Heraklion, you can travel across this beautiful island as per your own schedule. With a best rental services, you can go on daytrips at any time and enjoy the taste of local culture. You can also visit remote areas of Crete Island where you could not reach with the public transport services. With a rental car, you would not be limited to your hotel or resort. Rent a car in Heraklion for unlimited fun.