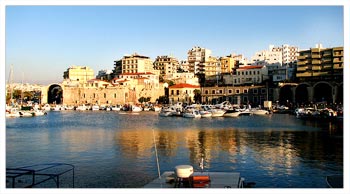 Heraklion Car Hire
Get to know the stunning city of Heraklion by opting our Heraklion car rental services. Driving in a car gives you the mobility to visit any place in a comfortable way. Here at Cretarent, you will find high-class car rental services round the clock to and from Heraklion airport. Car rental makes it easy to visit this city and also makes your journey comfortable.

At Cretarent, we pick and drop you at the airport, quickly comfortably and always with a smile. Our main aim is to give you a range of rental cars that are ideal for your vacations. We offer a wide collection of cars i.e. from small town cars up to extra-luxurious vehicles that will help to make you a comfortable stay in Crete.
By getting a car rental in Crete, you can travel across this beautiful island as per your own schedule. With a best rental services, you can go on daytrips at any time and enjoy the taste of local culture. You can also visit remote areas of Crete Island where you could not reach with the public transport services. With a rental car, you would not be limited to your hotel or resort. Hire a car in Crete for unlimited fun.