Car Hire Crete Locations
Have you been searching for car hire in Crete and not finding a company that meets all your needs? If yes, look no further! We are a reputed and a licensed company, which specialises in car rental in Crete. Time after time, we have helped our customers travel from one destination to another without any hassle. Whether you are looking for an airport car rental service, or if you want to rent a car in Crete for a long drive; our services will have you all covered! Keep reading below to understand more about our hire a car in Crete services:
Let's get started!
Premium airport hire car in Crete services
One of the most wanted, and challenging things about travelling would be meeting the right people and mode of transportation in the foreign land. When you arrive at Crete, we will ensure that you get a car of your choice. Also, we have talented drivers who know how to speak, greet and even take you to the best places in Crete. The moment you choose to hire a car in Crete from our premium range of options, you will be booking many additional services like road assistance, doorstep drop off, and even a guide who would help you discover the beauty of the place. We are keen in revolutionising the car hire industry. We want to make your ride around Crete, a memorable one (right from the airport)!
An effortless ride around Crete
Who wouldn't want to enjoy the splendid and blissful nature of Crete? This is a Mediterranean city with so much culture and scenic places to see. By choosing our brand as your car rental in Crete service provider; you are picking comfort, affordability and hassle free rides. We have a mission to offer you the town's most affordable car rental support. All our vehicles are insured and licensed. In fact, we only send drivers who are licensed, and extremely knowledgeable about the neighbourhood. These are few strategies that make us the go-to rent a car in Crete brand!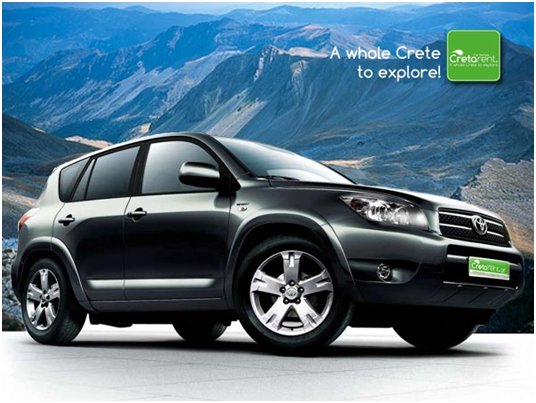 Book now, and cancel at anytime!
Another unique quality that separates us from other such services would be "flexibility". When you want to hire car in Crete, navigate to our website or mobile application. Make an advanced booking, without spending a dime. Even as you choose to hire a car in Crete through an advanced booking, you can cancel it at any moment! We totally understand your change in plans. Our cancellation is absolutely free and are valid up to 48 hours, before the actual journey!
Travel in Style
Car hire service in Crete becomes extremely stylish with our wide range of cars. Indeed, you can choose from premium sedans, to luxury SUVs, to budget-conscious cars from our inventory. As pioneers, our car rental in Crete services will let your family, and friends travel freely. You can make any plan, at any hour; all that you need to do is get in touch with our company to rent a car.
Our services will tell you a story, a story where top-notch cars become affordable, and readily available.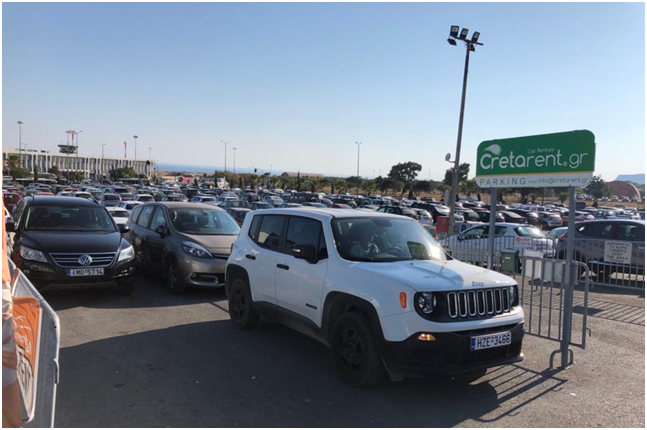 Seamless customer support
Finally, you get access to round the clock customer support, when you hire a car in Crete from us. Any concern rose by your family or you will be addressed immediately. We have an expert team to offer "personalised" support.
On the whole, our rental services will make sure that your stay and trip around Crete is astonishing. All your rides will be assisted by a main and a secondary driver. A comprehensive insurance policy is added to the booking. Finally, you get unlimited mileage without any additional charges!
Popular Car Hire Locations in Crete
You can rent our cars in many locations, including: car rental Heraklion airport, car rental in Heraklion, car rental Chania airport, car rental Chania, rent a car in Heraklion Port, car hire Rethymnon, Agios Nikolaos, Elounda, and more.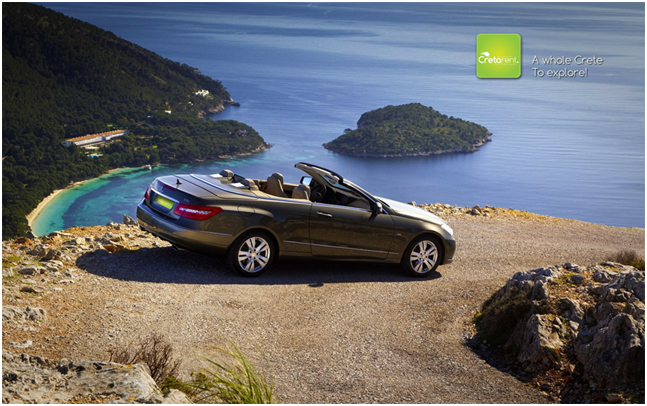 Cretarent offers the best car rental services to explore the Crete Island. Our popular locations for car hire and car rental includes Chania, Heraklion, Rethymnon, Agios Nikolaos, Agia Pelagia, Hersonissos, Koutouloufari, Gouves, Malia, Bali, Elouda, Vai, Platanias and Sfakia. In addition to our city locations, we also provide car hire Crete & rentals services at all major Crete Airports and Ports including car rentals to Chania and Heraklion airport. Our airport car rental facility is for visitor's convenience as after landing in Crete, they can get their rented car at the airport itself. Our car rental Chania, Heraklion & Crete services cover almost the whole Crete Island and that's why Cretarent car rental is perfect for exploring Crete.
Available Cars
We have a large fleet of cars and minibuses available to satisfy all the needs and requirements of the visitors. All our cars are branded and are very well maintained. Some of the car brands we offer include Citroen, Peugeot, Nissan, Hyundai, Chevrolet, Audi, Kia, Renault, Volkswagen, Toyota and Fiat. Visitors can choose a car according to their need, with a manual or an automatic transmition. Minibuses are also available as the best economical option for car rental in Crete.
Our Facilities
We provide many facilities for visitor's convenience. Some of our facilities are:
Full Insurance: All our cars are automobile comprehensive insurance protected and the renter is not accountable for destruction or damage of the car. Protection against theft: If the rented car is stolen then the renter is free from any obligation. Personal Accident Insurance: If any accident occurs, then the renter is covered for medical costs. In such a case, the vehicle will be exchanged immediately with another vehicle of the same type or with a larger car. Pick up and Drop off: We provide free pick and drop facilities for most of the locations. Free Children's seats & Roof Racks: These are available upon renter's request. Free Map of Crete with update roads: We will also provide a comprehensive Road Map of the island at no extra charge! Free Kilometres & Tax: There is no charge for extra kilometres driven by the renter. Also all our car rental prices are inclusive of VAT.
Our Prices
Hire a car with our economical car rental service. Car rental in Crete is a cheap and economical option for visiting this place. All our cars are available at affordable and economical rates. With our best mileage cars, you can save money on your vacation. Special Offers
We also provide special offers and discount on car rental in Crete. Click Here
No Credit Card Fees Required!! No Deposits! Pay 0€ Now!
No hidden charges - No extras
A hired car is the finest approach of navigate through theCretan island. Crete has the cheapest car rental than any islands and that's because the big number in car hire offices all over the Cretan island. When renting a car in Crete with Cretarent you can pay upon arrival in Cash, no cards needed! A smaller car is much relaxed to travel on Crete's narrow roads and you can park it easily in City centers.
Car Rental Crete with 100% Full Insurance. No cancellation fee.
Additional driver free of charge - Child seat free of charge
Many visitors choose rent a car Crete services from one of the main airports: Heraklion (HER), Chania (CHQ) or Sitia (JSH). Try to pre book from our webpage, you automatically will get a cheaper price and our representatives will meet you for delivering the car rental at the kazantzakis Heraklio airport. Our car parking base in Heraklion Kazantzakis airport is less than a minute away from the exit doors of arrivals.
24/7 Inclusive Roadside Assistance. Unlimited mileage/kilometers
We hire car to all over Crete - Minibus Rentals - at low cost
Most car rental offices in Crete do not include vat/taxes or personal and collision damage waiver (CDW) insurance cover in their promoted prices, so please be suspicious. There are no hidden costs or other "surprises" when renting through Cretarent. Please have a look at our policy page info.
Lowest Price Guaranteed! No Hidden Extras
Premium Location/No airport delivery fee.
We change our cars and minibus with new ones every three years, so our cars are in top condition and ready to serve you. Please have a look at our great selection! visit our cars and rates page. We are pleased to deal the cheapest prices on car rentals in Crete. If you can find a better price please send it to us and we will try to beat it!