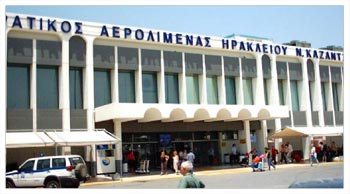 Affordable Car Hire Heraklion Airport Services
Are you planning to visit Heraklion anytime soon? If yes, you are bound to search for car hire, Heraklion airport services. Indeed, this is one of the most wanted services, by both locals and tourists who visit this glorious city. And, our job is to make sure that your hunt for Heraklion airport car rental service is faster, easier and efficient.
Today, we have put together top ten reasons for you to choose us as your next car hire for Heraklion airport service provider:
Budget-friendly Quotes:
Our services of our company are much cheaper. If you compare our quotes with anyone else's in the industry, you will be fascinated! We always come up with quotes that are 20 - 30% cheaper. This is because we understand the real distance, fuel and budget of our clients.
No Deposits: Our car hire heraklion airport services don't expect you to make any deposits. All that you have to do is book a car ahead of time. This way, we will know about your arrival and have a driver to pick you. It could be a one-way or a two-way journey, we handle it all without deposits.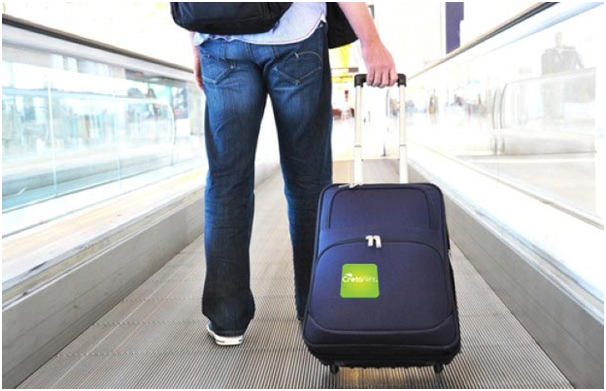 Comprehensive Insurance: All Our services from our company come with comprehensive insurance. And, you don't need to pay anything extra for the insurance. We ensure that our customers are completely covered for the ride. The insurance covers everything, from wheels to glass, to theft, to third party claims. These are just few of the many things covered by our comprehensive insurance!
Two Drivers: Would you believe that all your rides come with two drivers? The second driver comes at zero cost! We are extremely concerned about "Luxor" in the rides of our customers. It is important for us to make our clients feel invited and cared for. Hence, we assign two drivers (one main and one secondary) for every ride.
Prompt Pickup and Drop: Our Heraklion car hire airport services ensure that you receive pickup and drop services right at the destination. If it is airport that is exactly where you will be taken too. No question asked, and no confusions made!
Fleet of Vehicles: Unlike many other Heraklion airport car rental services that have a limited collection of vehicles, we offer a huge fleet of options. Yes, our inventory features some of the world's finest cars. Whether it is a sedan or a SUV, you are looking for, we have it all! Just sit back, scan through our collection, and book your favourite car at a much cheaper price!
Easy Booking: When you make a booking, you will never be asked for credit card details. This is another unique reason behind our returning customers. We don't ask for card or cheque details. In fact, we don't charge any kind of fee for pre-booking.

Cancellation Made Easy: If you choose not to travel, you can go ahead and cancel the booking. Cancellation is allowed for up to 48 hours before the drive. Once again, we don't charge a dime for the cancellation.
Our Policy: Our brand has never invested in "small print" advertisements. Why? Because we strongly believe in "what you see is what you get" policy. This way, our clients, our drivers and our team are always on the same page.
The Mileage: Finally, all our clients get access to unlimited mileage! You can drive anywhere, and for many days by just paying for the journey made.
Not at the airport? You can also pickup our cars for rent from the Heraklion City.  Checkout our range of fleets and do your booking today!
Heraklion International Airport

The airport is named after the famous Cretan writer and philosopher Nikos Kazantzakis. Heraklion Airport (IATA: HER), is the main airport on the Cretan island, and Crete second busiest airport after Athens. It is based about 6 km east of the city centre of Heraklion. The airport first opened in March 1939. The airport was then just a piece of flat farming land.

In the beginning the airport only offered very basic services, but due to the popularity of the island it became a top destination for people around the world. Cretarent Heraklion airport car rental offers you economy prices, top service and brand new vehicles. If you need a car for business or to explore the beautiful island, Cretarent has the right rental car for you choosing from a small/cheap car to a Minibus or a fast cabrio in Heraklion. Hire a car with Cretarent today. Cretarent representatives will meet you at the arrivals of the Heraklion airport holding a paper poster with your name, our car base parking is less than a minute away.

Renting a car in Heraklion with Cretarent, can provide you with unlimited opportunities to really discover the beautiful island Heraklion and visit the nearby places and old towns as well, all without getting restricted by bus schedules or paying high rates for taxi services. Cretarent car hire service offers variety of cars in Heraklion and you can choose any of the car online that suits your requirement the best. The main reason for hiring car rental services with Cretarent in Heraklion is saving your money.
We at Cretarent Heraklion airport car rental & car rental Chania services will make sure to provide you with the first-class crete car hire service at the best price!! Book Now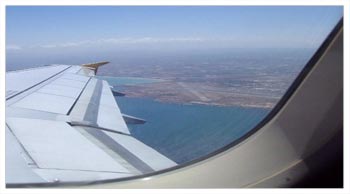 USEFUL CONTACT NUMBERS: Heraklion Airport tel (0030-2810) 344 324, (0030-28210) 63 264,63 219, (Chania airport)
IATA: HER / Time Zone: GMT+2 / ICAO: LGSA