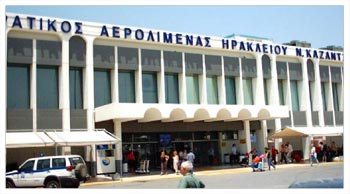 Affordable Car Hire Heraklion Airport Services
Heraklion International Airport

The airport is named after the famous Cretan writer and philosopher Nikos Kazantzakis. Heraklion Airport (IATA: HER), is the main airport on the Cretan island, and Crete second busiest airport after Athens. It is based about 6 km east of the city centre of Heraklion. The airport first opened in March 1939. The airport was then just a piece of flat farming land.

In the beginning the airport only offered very basic services, but due to the popularity of the island it became a top destination for people around the world. Cretarent Heraklion airport car rental offers you economy prices, top service and brand new vehicles. If you need a car for business or to explore the beautiful island, Cretarent has the right rental car for you choosing from a small/cheap car to a Minibus or a fast cabrio in Heraklion. Hire a car with Cretarent today. Cretarent representatives will meet you at the arrivals of the Heraklion airport holding a paper poster with your name, our car base parking is less than a minute away.

Renting a car in Heraklion with Cretarent, can provide you with unlimited opportunities to really discover the beautiful island Heraklion and visit the nearby places and old towns as well, all without getting restricted by bus schedules or paying high rates for taxi services. Cretarent car hire service offers variety of cars in Heraklion and you can choose any of the car online that suits your requirement the best. The main reason for hiring car rental services with Cretarent in Heraklion is saving your money.
We at Cretarent Heraklion airport car rental & car rental Chania services will make sure to provide you with the first-class crete car hire service at the best price!! Book Now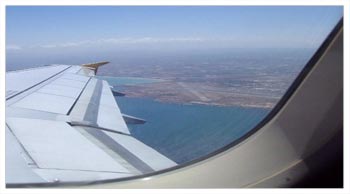 USEFUL CONTACT NUMBERS: Heraklion Airport tel (0030-2810) 344 324, (0030-28210) 63 264,63 219, (Chania airport)
IATA: HER / Time Zone: GMT+2 / ICAO: LGSA