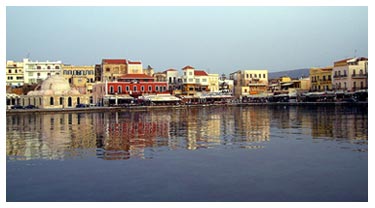 Car Hire Chania
Looking for car rental Chania services? Are you curious to book the right brand, which can take you around this beautiful city? Chania is a city located on the Island of Crete. It is famous for many reasons. And, the most common ones would be the waterfront restaurants, very narrow streets, and a Venetian harbour which was built in the 14th century. Indeed, when you visit an island with so much liveliness and "things to do" - you need to pick the right rent a car Chania service!
The right car rental service can make a world of a difference. And, we are a brand that specialises in offering the best cars and drivers to our customers. Time after time, we have figured out what our intuitive travellers want. Henceforth, we have put together a comprehensive list of services that can make us the town's best car rental service in Chania.
Now, let us walk you through our top four car rental services: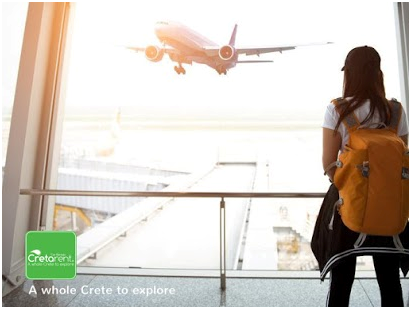 #1 Unparalleled Fleet of Cars
First things first, every traveller would want to travel in style. This would be their inherent desire, especially when they are visiting Mediterranean towns like Chania. This is what motivated our brand to put forward its best foot, with a wide range of sedans, SUVs and even RVs. Every vehicle you pick from our inventory is well maintained. We ensure that the car does not have a speck of dust. Back at the company, trained engineers and specialists take care of the vehicles. That way, the look and feel of the car is kept intact. Moreover, we never send old vehicles to our clients. At all times, new and well-maintained cars are assigned for the bookings.
#2 A Comprehensive Insurance Care
Most of the time, travellers don't focus on aspects like insurance. If they are planning to rent a car in Chania, they forget about insurance. The main reason behind this would be "trust". Travellers believe that the car rental service provider would take care of the needful. And, we as pioneers understand this. All our rides are accompanied by comprehensive insurance. This insurance takes care of third party, theft, and every chosen component on the vehicle. The moment you step into our vehicle, you will be protected by this insurance policy. And, doesn't it feel good when someone else handles insurance care (especially during a trip)?
#3 Talented Drivers
The process of choosing the best rent a car, Chania service is an art. When you make the right decision, many perks follow. For example, our company ensures that every ride gets two drivers. This means, you get extra talent without spending a penny. When you travel with two regional drivers, you are bound to learn more about the city. As one driver helps you move, the other will help you witness the city to the fullest. All our drivers have lived and worked in Chania for decades. They know the secrets, finest spots and best activities. Undeniably, our drivers will make your trip extremely worthwhile!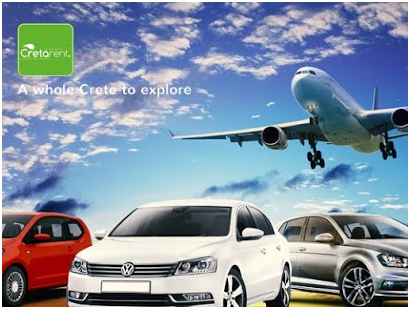 #4 Sophisticated Booking System
Finally, we feature a booking system that works across the globe. No matter where you are located, you can book a car with us. This booking can be done ahead of time. In fact, early bookings are often given better deals and discounts. Meanwhile, if you want to cancel a booking - our system supports that too!
Want a car, right at the airport? We have you covered. Book your rental car at Chania Airport and start your amazing adventure right from the arrival gate.  
Chania is located in one of the Greese's most beautiful islands.
It is a beautiful holiday destination with excellent historical and natural sites, as well as spectacular beaches and charming villages. Rent A Car Chania services are the best option to explore this city comfortably, and you just need to hire a comfortable and reliable car rental company. The safest and most efficient of exploring Chania is by renting a car. Here at Cretarent, we provide a wide collection of rental cars for your convenience .

We are one of the oldest car hire company providing car rentals in Chania Airport, Rethymnon and Heraklion, Crete. Our main aim is to provide affordable car rentals in Chania. At Cretarent, you will get wide variety of cars including small town cars and extra-luxurious vehicles, to help you make a comfortable stay in Chania, Crete.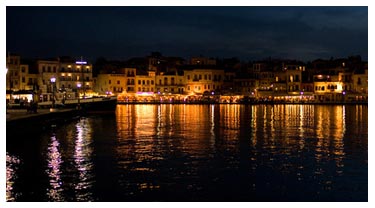 We give you facilities like 100% full insurance, no cancellation fee, no airport delivery fee, additional driver free of charge, flexible solutions and latest car model, unlimited mileage, child seat free of charge, no hidden costs no extras and 24 hours assistance 7 days a week. Our services are available in all major Crete stations such as Heraklion, Rethymnon, Chania Airport, Agios Nikolaos, Hersonissos, Elouda, Heraklion Airport and Heraklion port. So select our car rental in Chania and make your travel a memorable experience.