Car Hire Lasithi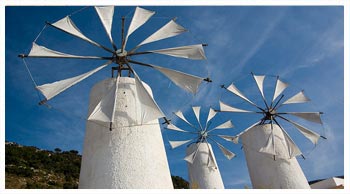 Lassithi is located in the eastern part of Crete.
The Prefecture of Lassithi and historical development of the county is parallel to that of the rest of Crete. Inhabited since the Neolithic Age and flourished during the Minoan period. Lasithi was occupied successively by Romans, Arabs, Venetians and Turks. During the rebellion of 1866-1869, the Lassithi plateau became the business center of eastern Crete.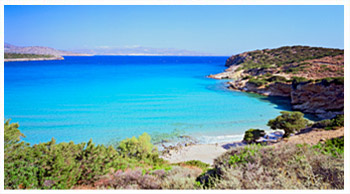 In now days Lassithi is highly tourist developed infrastructure and it seems even a cursory glance at Agios Nikolaos, Sitia, Ierapetra and Elounda. Many natural beauties you will find in famous locations like the Vai, Diktaion Andreas.The prefecture of Lassithi has a good road network with access to most areas of the region and other prefectures of Crete and a rental car is the best way to explore the Lassithi. It is worthwhile to visit places not reached by local transport and excursions. In Lassithi there are representations of Cretarent Company with modern fleets of cars.
Lassithi is the most beautiful, yet less tourist province of Crete. Especially on the south side where you will find wonderful beaches with few people. The rooms to let are cheap with good traditional food. Other places worth to visit are the Makrigialos, Xerokampos (Best Beach in Crete) as the island opposite of Ierapetra (The golden beach, Chrissi). For really cheap vacation, I would suggest that the grizzly country far south of Lassithi. Has access to nearby beaches you can go to, generally there are family restaurants; the sea is really clean, because there is no wind!

So select our car rental in Lassithi service and make your journey a unforgetable experience.